« November 2004 | Main | January 2005 »
December 20, 2004
getting what's coming to me!
Jessica and Bethy decided to present me the 'RANDY' prize for non-flakiness...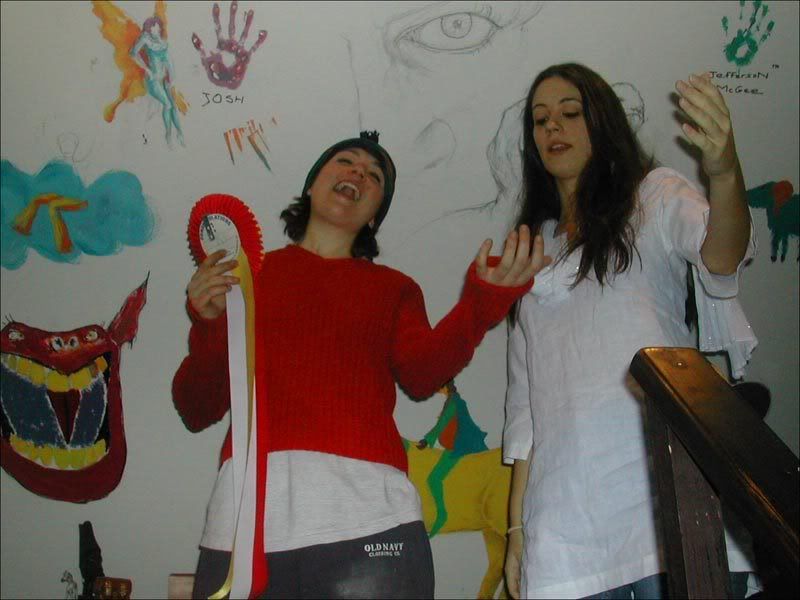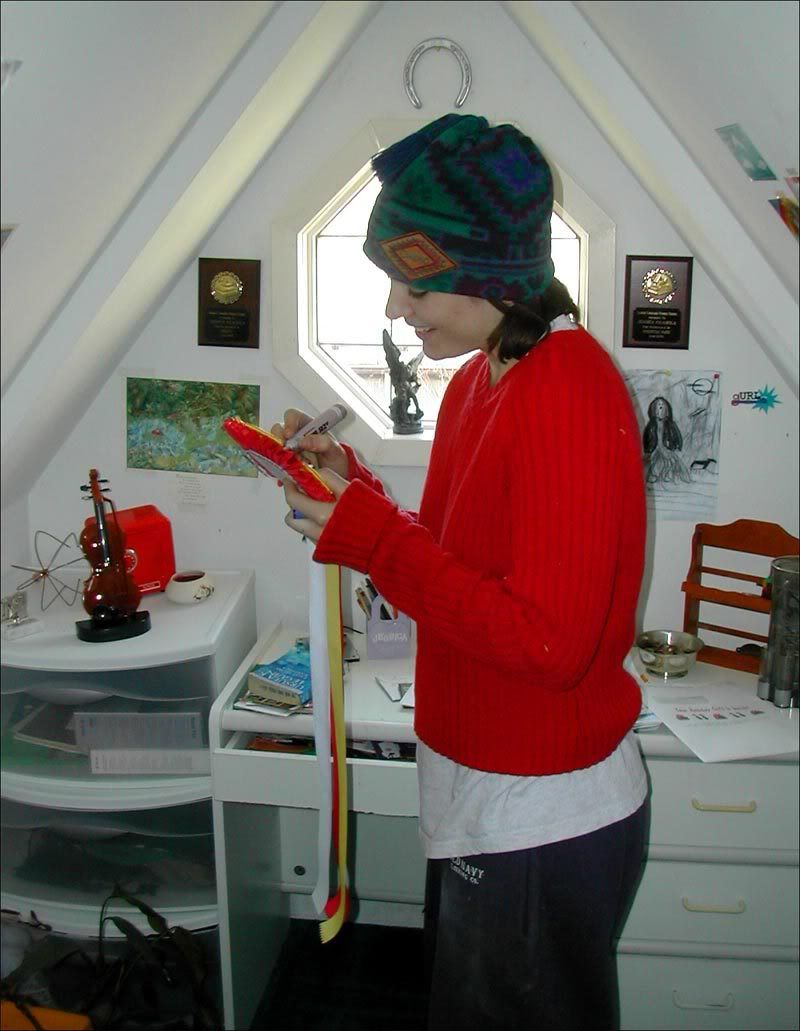 Posted by rxu at 11:06 PM | Comments (0)
you can't spell garden without eden...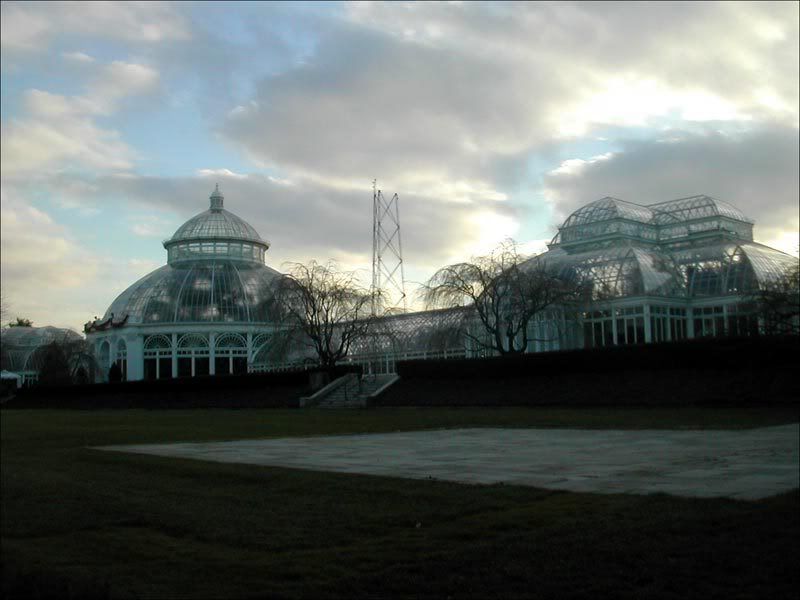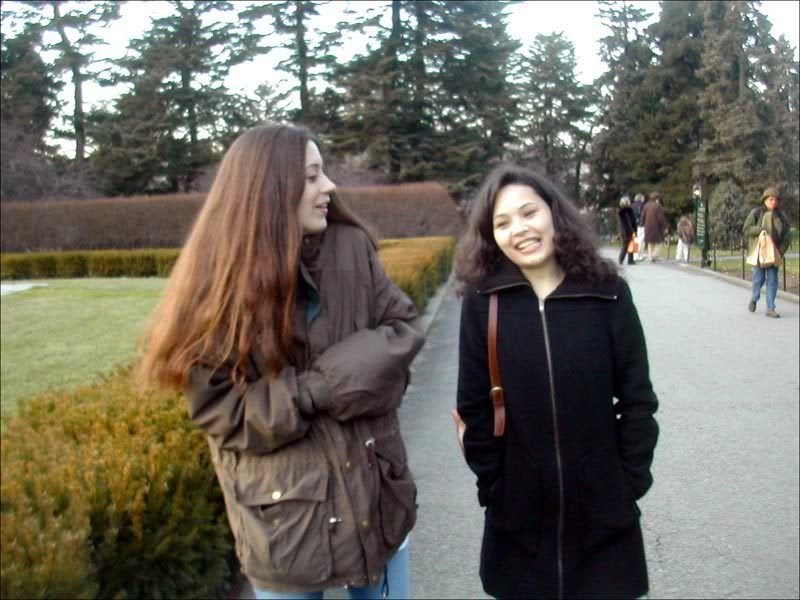 Posted by rxu at 11:05 PM | Comments (0)
December 06, 2004
still tired...
Less-than-revealing blog entries finally paid off! An unnamed person offered to buy me a drink if I tell him/her what my goal was...
Hmm... without revealing said goal, let's just say it was a rather full weekend. Friday night I went to a birthday party in Harlem with a friend and then decided to hop in a hatchback with her and 6 other people in a hatchback to go to Queens where I ended up staying - at a large communal living space that also doubled as a art exhibit. Saturday I headed to Boston to see Michelle and fix a server, partly so I can securely send her elicit files. Sunday I came back around 9 and watched Bad Education with Leah.
Posted by rxu at 09:19 PM | Comments (0)
Mission Accomplished!
Saturday night I mostly fulfilled one of the personal goals I've had for most of my college career . . .
Posted by rxu at 12:54 AM | Comments (0)
December 02, 2004
St Marks approves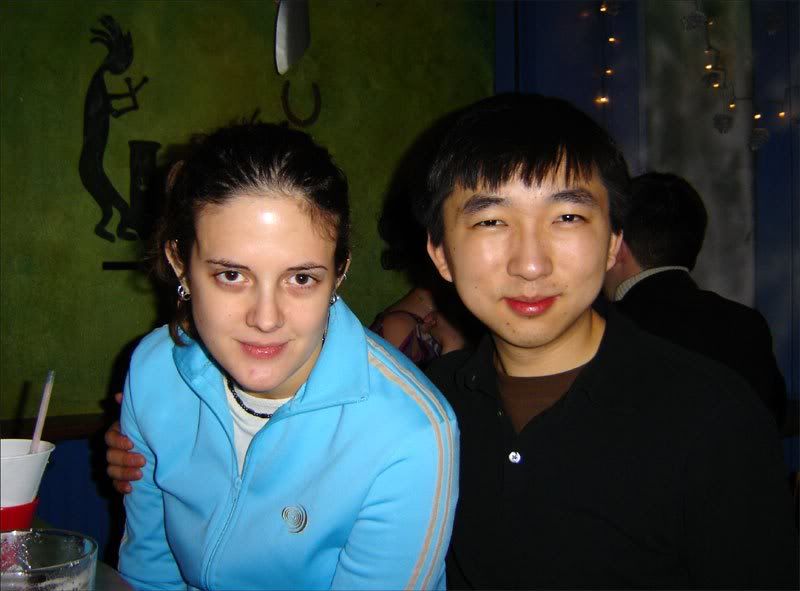 Annette and I. The highlight of the evening was when I found out how to unzip her pants.
Posted by rxu at 08:35 PM | Comments (0)