« September 2004 | Main | November 2004 »
October 11, 2004
Friendstership
Last Friday, I had the sense of general sense of malaise all recent arrivals/social outcasts in New York feel towards the start of the weekend. I had nothing planned and my few good college friends in town were non-responsive as usual.
I didn't seem to have much choice than to go to Crobar by myself for a debate watching party hosted by Air America. I felt lost as I stood in line waiting to get in, between groups of friends who had come together. I finally got inside - having to pay $10 for missing the 8pm free admission deadline - and wandered around the giant party space without any sort of aim, other than to spend my last $7 in cash on an overpriced Corona. I still hadn't gotten dinner. Right after finishing my beer I spotted something in the distance - the familiar red, white and blue logo of a loaded piggy bank: The Billionaires! I wonder how I missed the email about this action. It didn't take very long to track down all the other rouge Billionaires in the room after that. We went around distributing flyers advertising our party for the third debate and all-in-all the night was a success: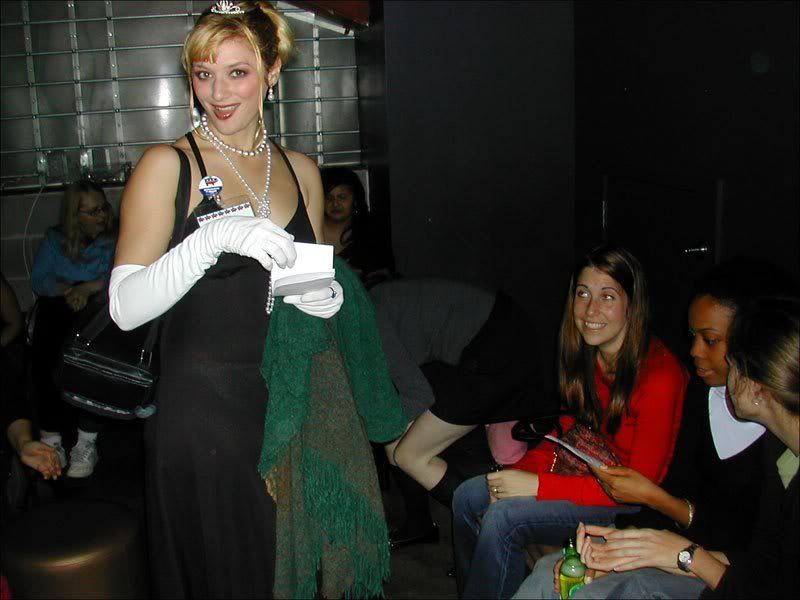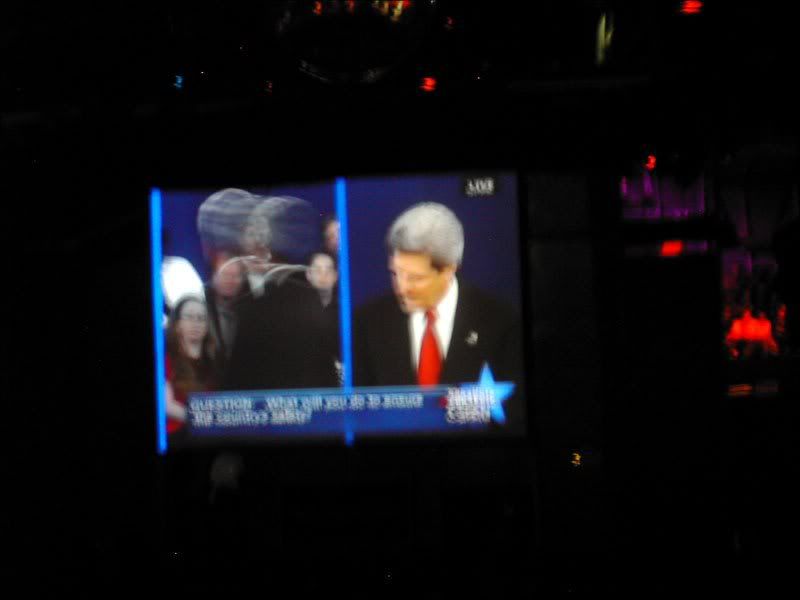 The next day I once again had no idea what I was doing. All I had was a couple of random Friendster leads - something called Waterfest going on in Williamsburg and some guy's birthday party nearby. Once again, without any idea what these would be like and with a general sense of foreboding, I headed to Waterfest around 6. It was held in this small park at the waterfront facing Manhattan. A lot of young starving-artist types, about a 60-80 in all. I wandered around feeling lost - I didn't look or feel like I belonged. Until I spotted a completely different set of Billionaires, one of whom came and gave me a hug. What a small world. Turns out, I got there just in time for the show: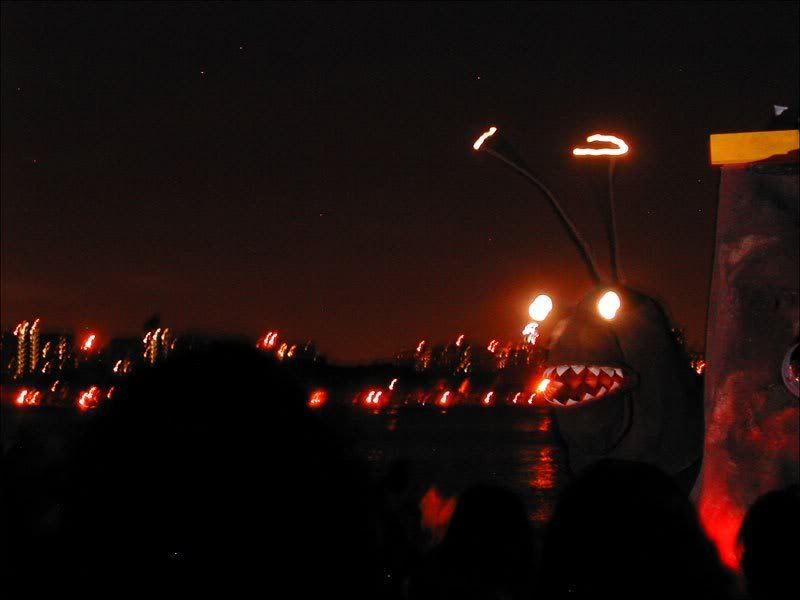 After the show I cruised around the park hoping to spark a conversation with someone interesting. That didn't work according to plan.
With a sigh of disenchantment I started the 7 block walk back to the subway station. It was 8. The random guy's birthday celebration at Williamburg's "funnest gay bar" was an hour away and didn't seem too enticing for someone of my sexual orientation. 'Pathetic', I told myself. I didn't want to start that process I do every weekend of calling a dozen or so people and still not coming with anything to do, while finding everyone else happily occupied with something. Well, no point in heading back to Manhattan if the birthday party was one subway stop away. So I found these steps to sit on right near from Bedford and 7th. I found a wireless connection and checked my work emails and started working on the email campaign for Billionaires, without getting much done, preoccupied as I was with feeling like a loser. A few minutes into this, a very attractive girl walks up the steps, pauses for a long moment to say 'hi', goes past me, and goes inside the building. Interesting. I keep on working, or trying to do something, hoping someone cool would at least sign onto IM. About 15 minutes later, thatgirl walks out of the building, sits on the steps beside me and asks me what I'm doing before continuing on to the more important question of who I am. We chat for about half an hour (?) or so over a cigarette and I believe some ice cream for her. It was a moment of zen talking to her - and realizing that so many New Yorkers have a hard time finding a social cliche that works for them.
We part ways, but exchange cards before we do. Classic New York. It doesn't take me long to get to Metropolitan, the gay bar right near the Lorimer stop. It's a large space with a very spacious and well-decorated back porch. It is 9:15 and few people are around. I ask the bartender if Mike or Phil have arrived for their party and he suggests I check in back. I go and find no one fitting that description. Finally, I decide to get a black velvet. If none of these characters show up by the time I finish, I'm leaving. I checking my work email again on the bar's wireless connection. I'm halfway through my drink when I spot Mike (I recognized him from his Friendster pictures) with a straight couple. I introduce myself to Mike. He's pleasantly surprised to see random people from Friendster. It was at bit awkward when he left and I found myself with the couple, but the conversation quickly got underway about the circumstances surrounding my arrest. Mike was arrested with Critical Mass, 5 days before I was.
More people show up and we go to grab a space out back. While I'm engrossed in a conversation about the economic future of our country, a random group of people join our party, call me a 'genius' and invite us to go and play pool with them. Some of us break off to do that. On my team was a very gregarious and constantly dancing black gay man, a married straight couple a few years older than me. I lose the game for us, getting the cue ball into the corner pocket while I was trying to hit the eight ball. As we are finishing the game, in through the door walks David Becker. David was arrested with me along with 60 other people, but only recently did I introduce myself to him - at the National Lawyer's Guild meeting. Turns our we work less a block from each other and we've been trying to work out lunch one of these days and I invited him to that dinner party I threw with Robyn. So there he was - David Becker of Cabin Creek Films, for Mike and Phil's birthday party. I go out back after the game and spot a pirate skirt on a girl. I look up and it takes me a moment to figure out who the face belong to - Angela of Green Dragon. Yes, Angela handles media for Green Dragon. I messaged her a long time ago on Friendster for listing Billionaires for Bush. She had never showed up to a meeting and confessed that she was not actually a member of Billionaires but she does know Pam Perd very well (Pam Perd is director of Propaganda for Billionaires), since Green Dragon and Billionaires for Bush often do shticks together. I now work under Pam, while Angela apparantly lives next door to Phil.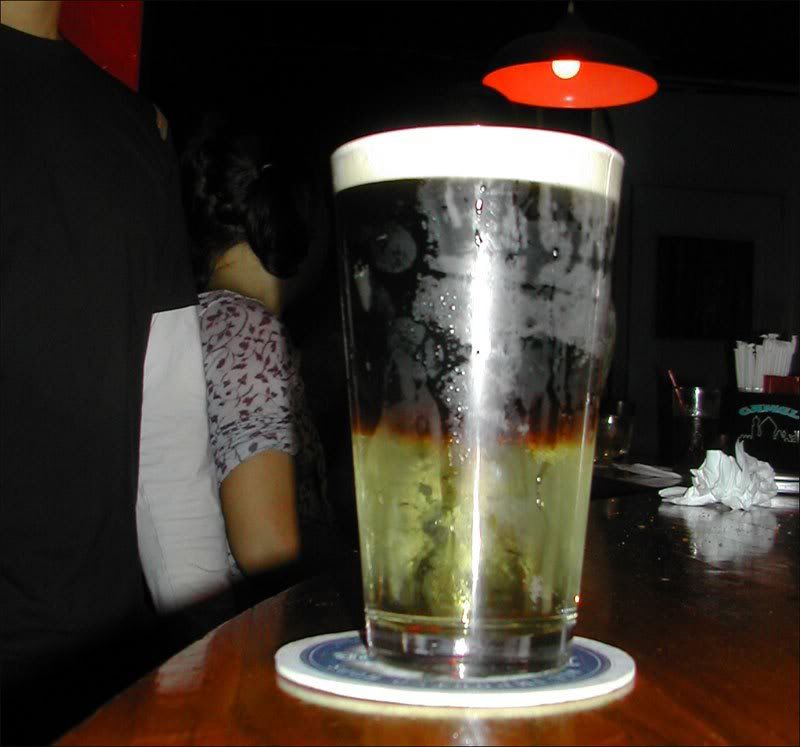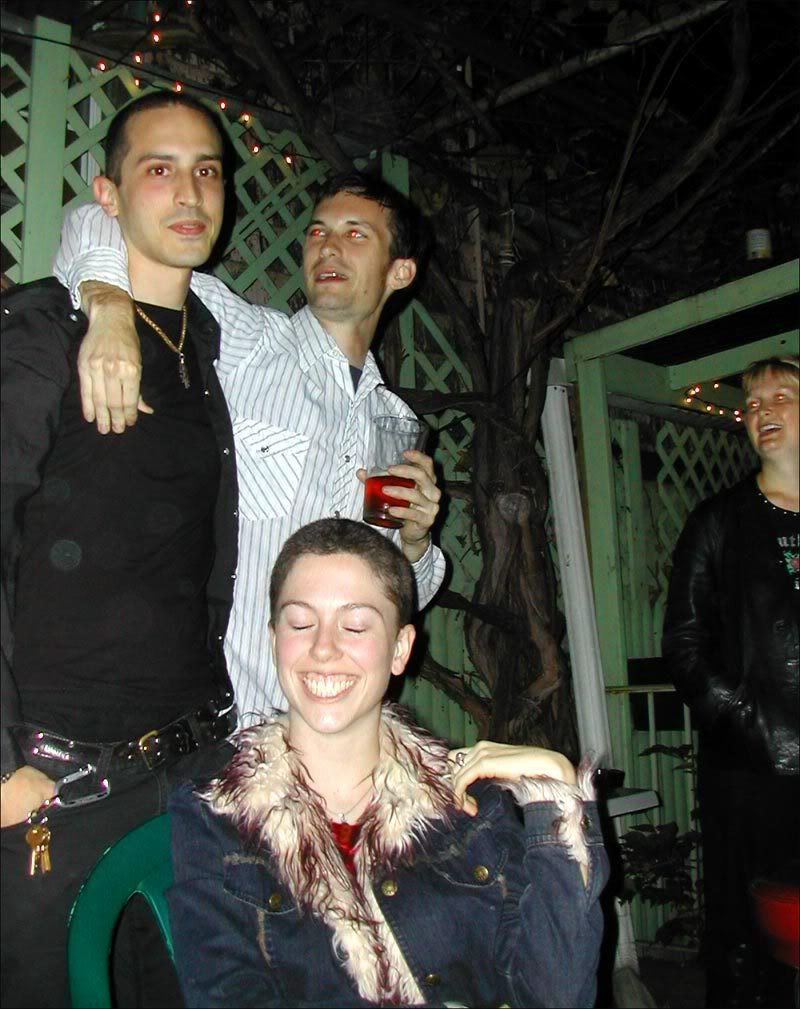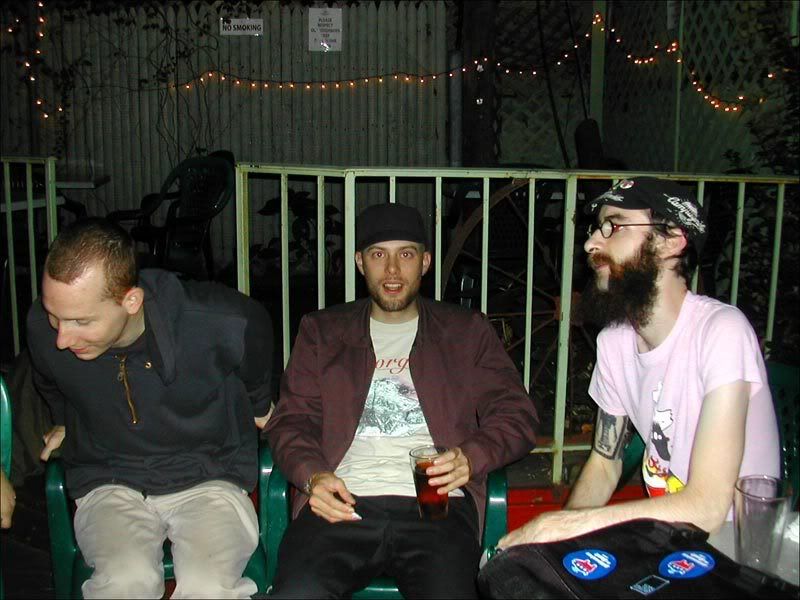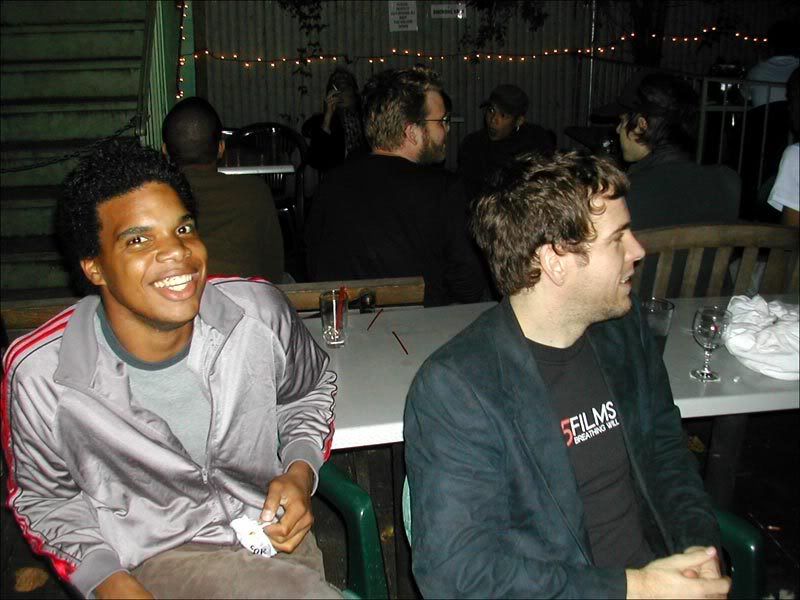 Hungry, a group of us headed half a block away to Alligator Lounge, where $5 buys a beer and a small brick-oven pizza. While we sat gulping down our pizzas, two women walk in distributing flyers. I thought it was just drunkedness but I thought I recognize one of them. As she draws close to our table I shout out 'Hey Robyn' and she turns around. Ah, Robyn - the richly upholstered co-chair of the New York City greens, who I first met in a East Village bar at Laura's birthday party: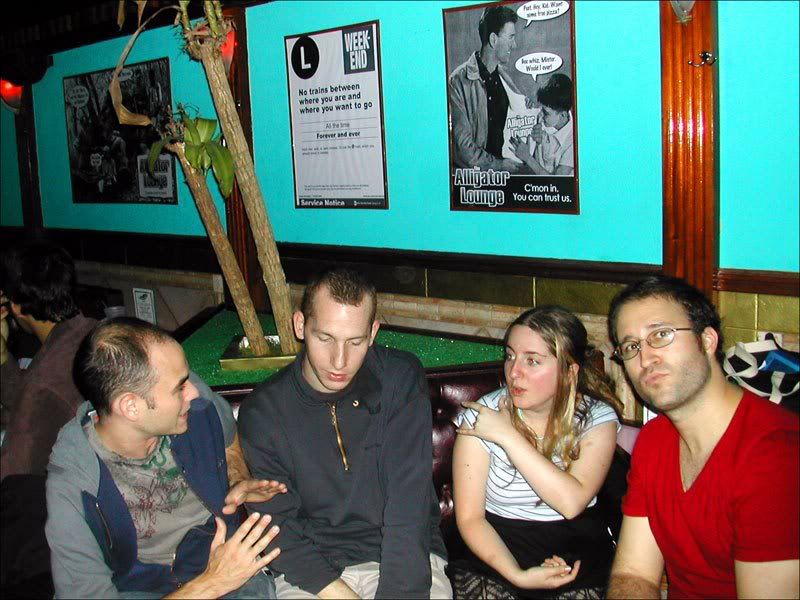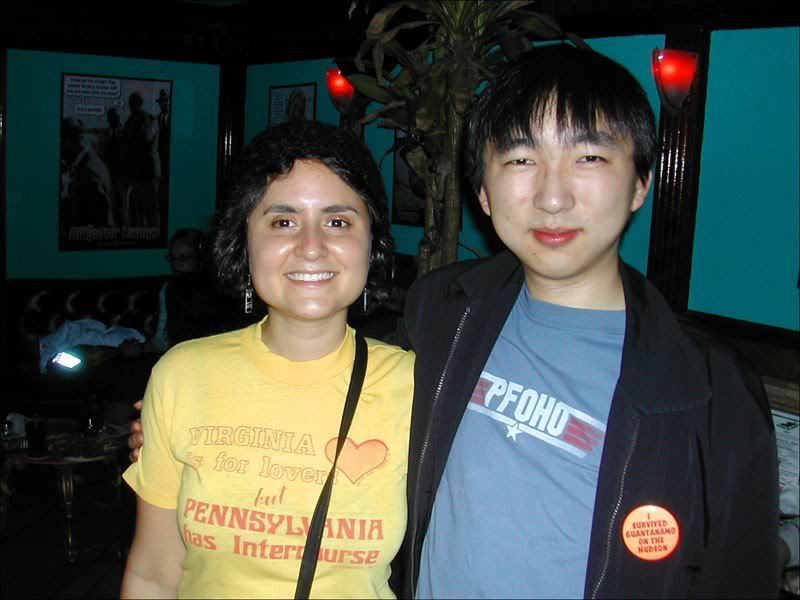 We eventually part with Alligator Lounge and get back to Metropolitan. There, I checked Friendster once again (I lugged my laptop around for something I had to do for work). Earlier during the day I saw a Friendster posting for a Sunday pancake brunch held by Tianna Kennedy, a NYU grad student who does 'tramission' art (radio). I asked her if I could crash her event and she gave me the nod. The next morning I headed back to Bedford and attended what turned out to be an very successful champagne brunch. I brought some cartons of mooncakes I had no use for and they were well-received. Apparantly, not all artists are starving...

Posted by rxu at 07:27 PM | Comments (1)
October 04, 2004
Fair [trade] Harvard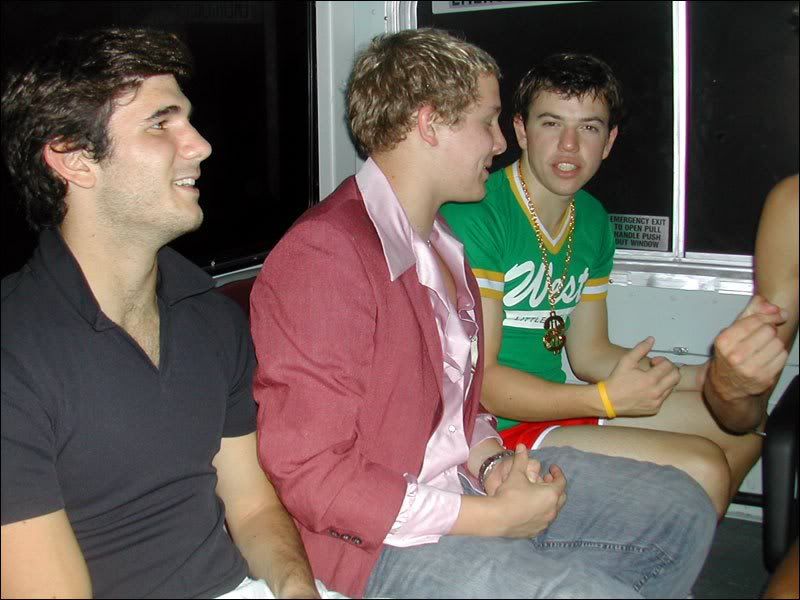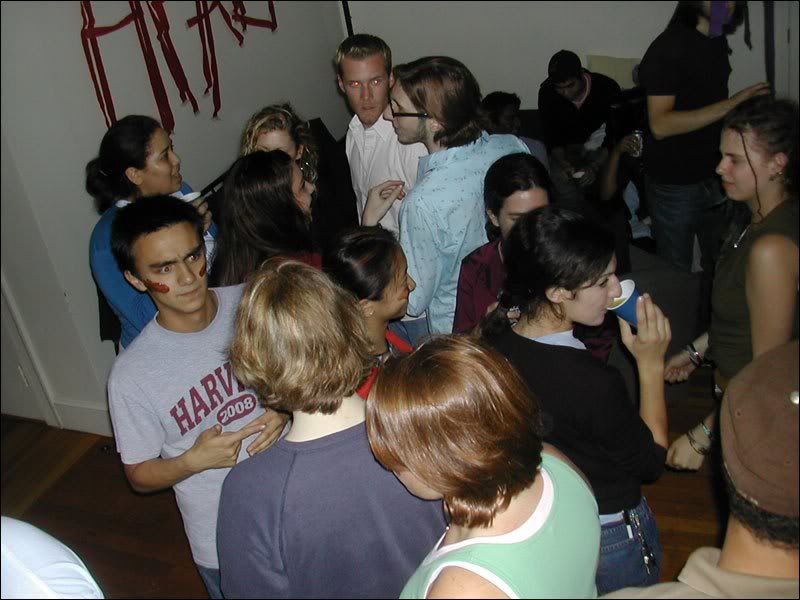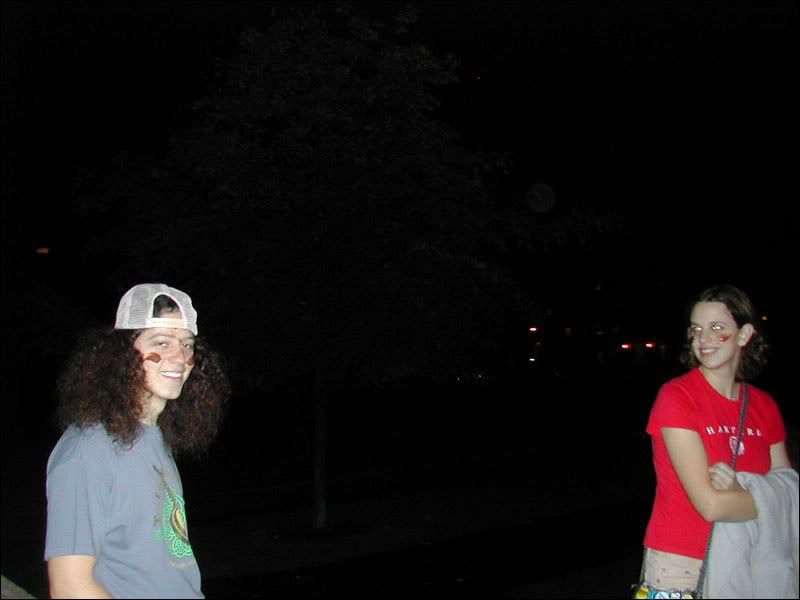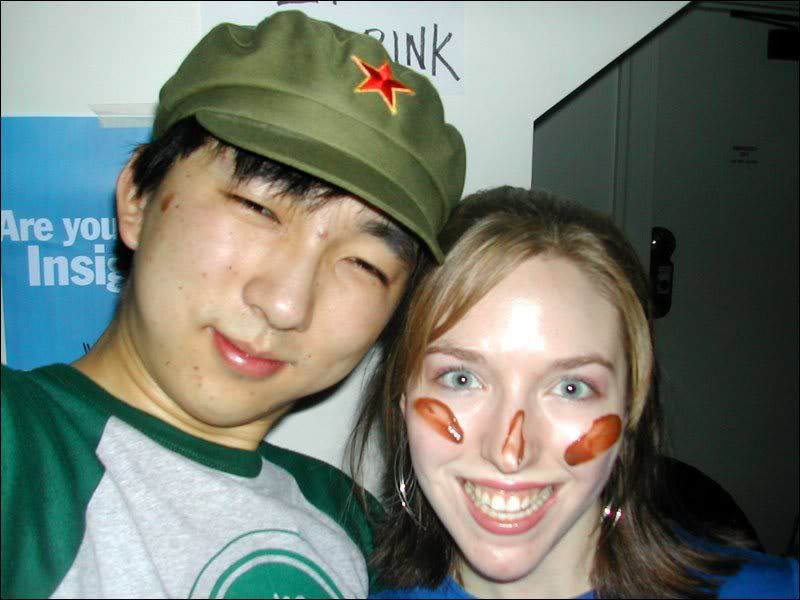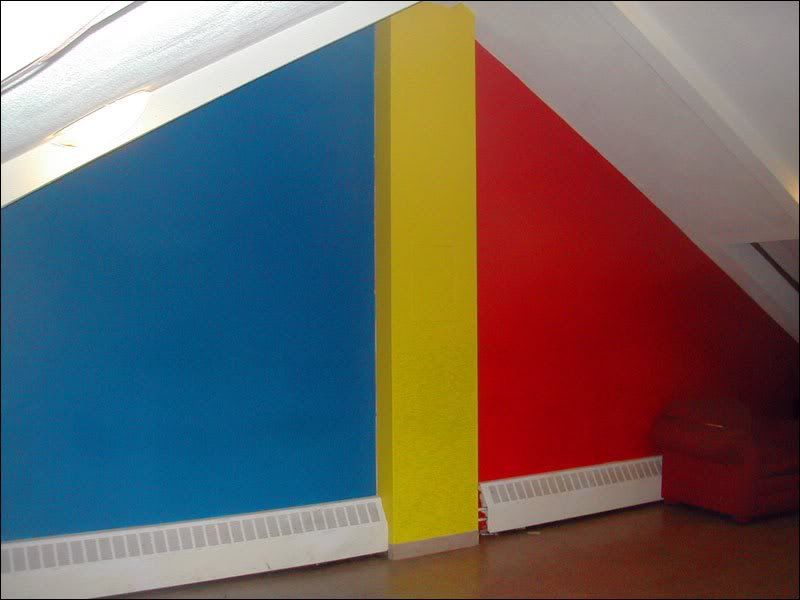 Posted by rxu at 12:15 PM | Comments (1)