« March 2005 | Main | June 2005 »
May 31, 2005
Public Service Announcement
Just updated http://www.harvardsketch.com/randall/archives/2005/05/rivera_prolific.html
Posted by rxu at 08:54 AM | Comments (0)
May 30, 2005
The People's Penthouse
Some more images from Saturday: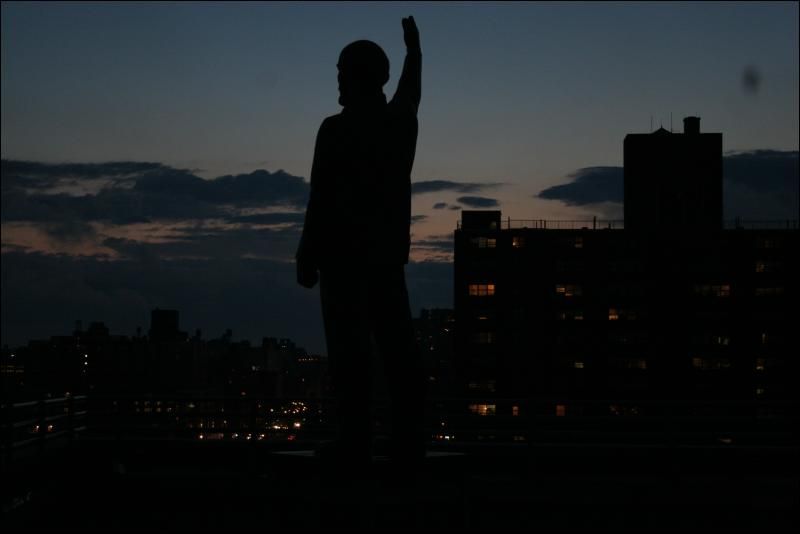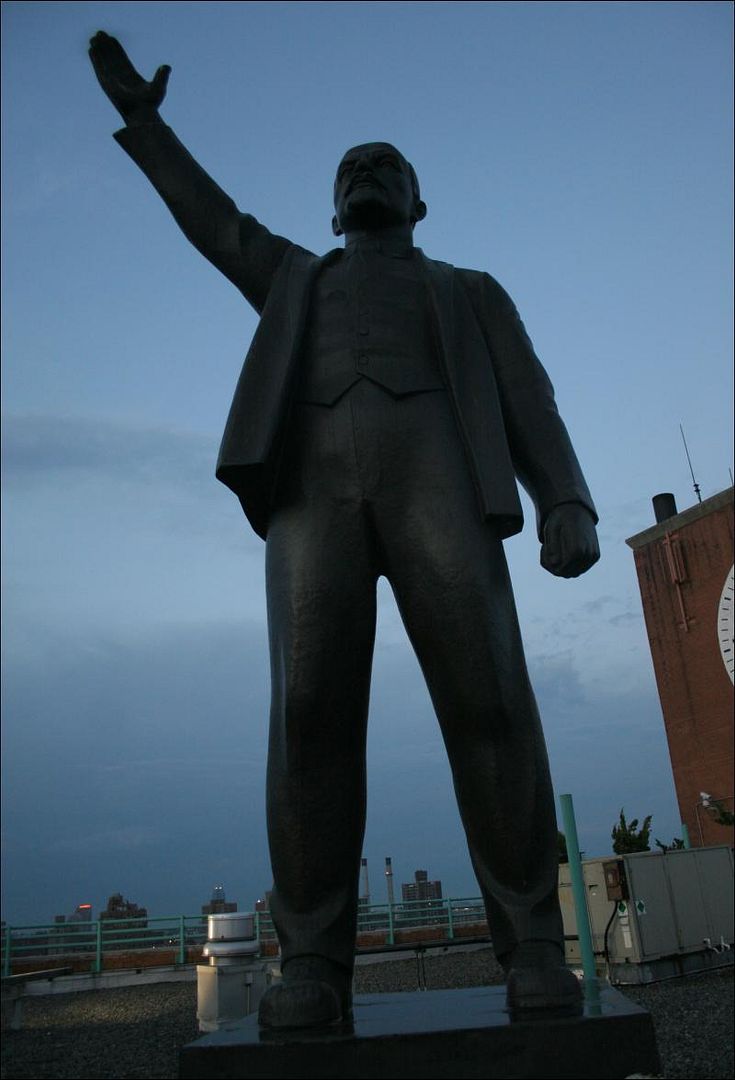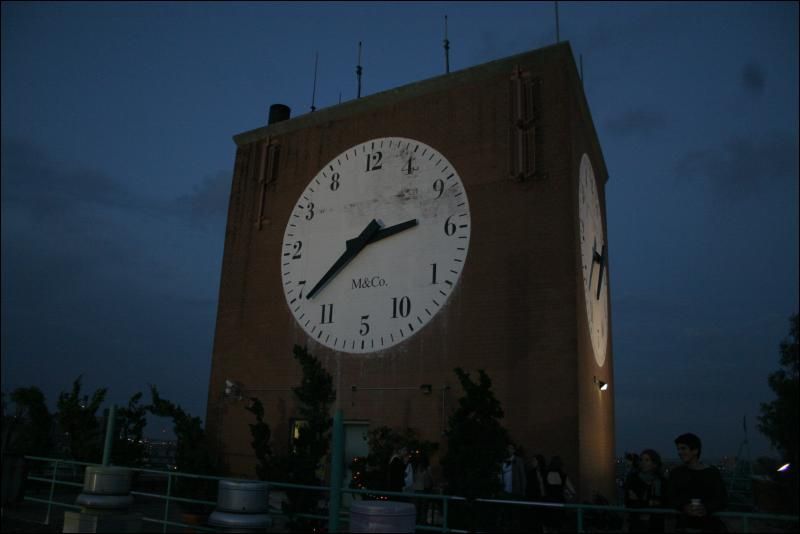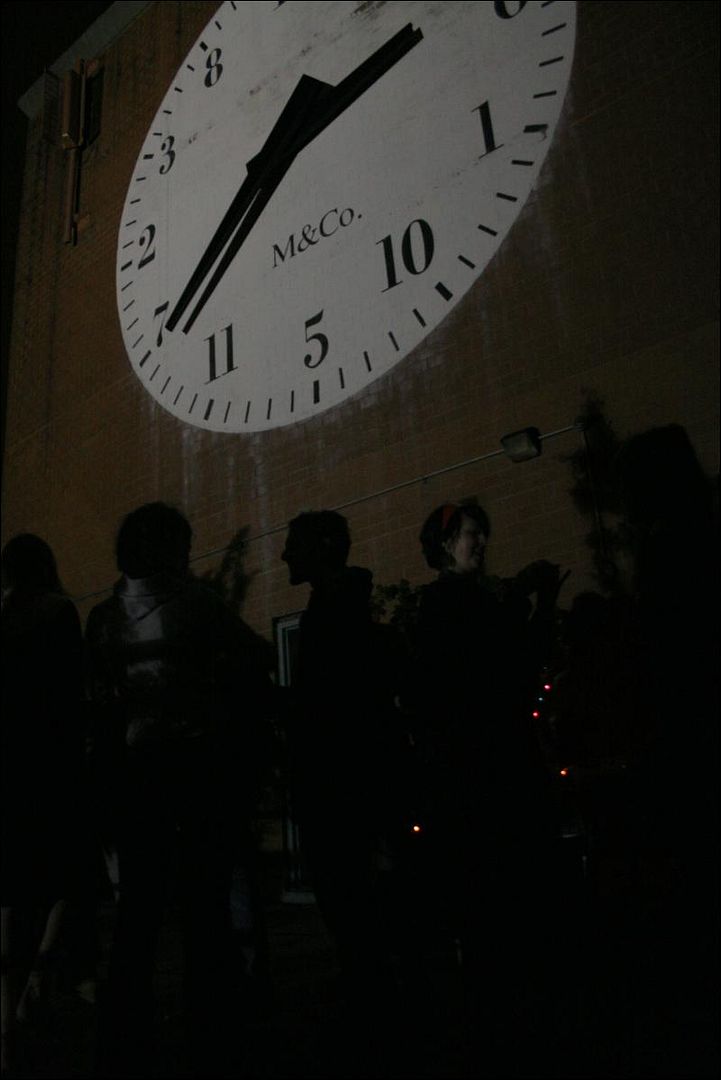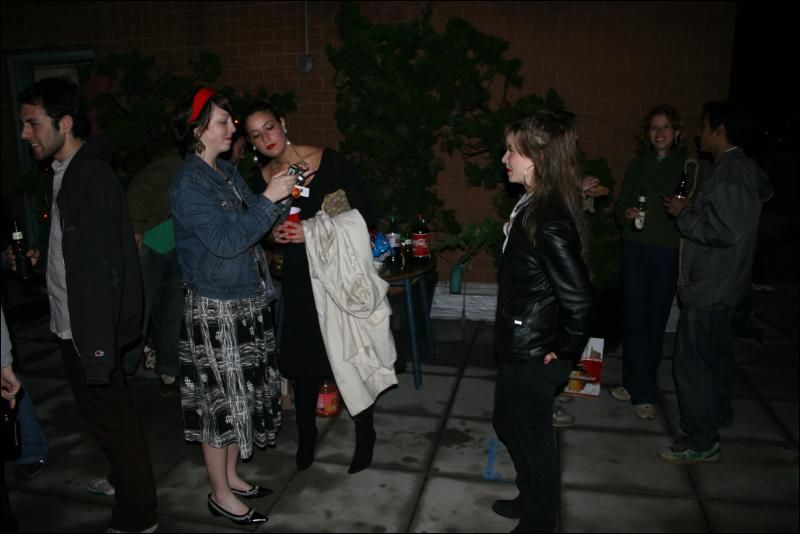 Posted by rxu at 11:51 PM | Comments (0)
A [impromptu] corn grown in Brooklyn
Memorial day, 2005 on Vanessa's deck: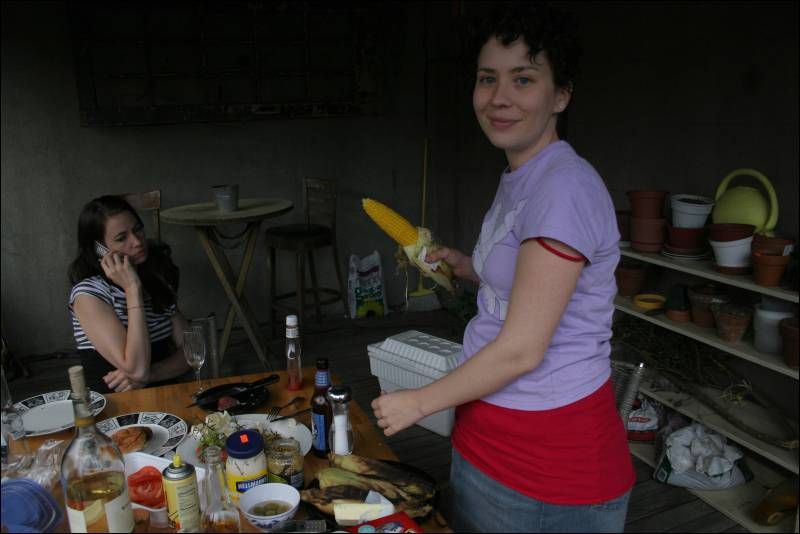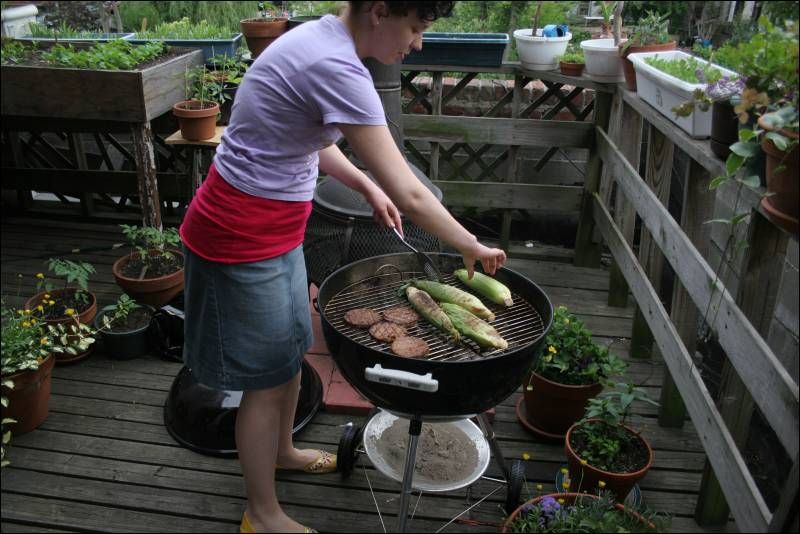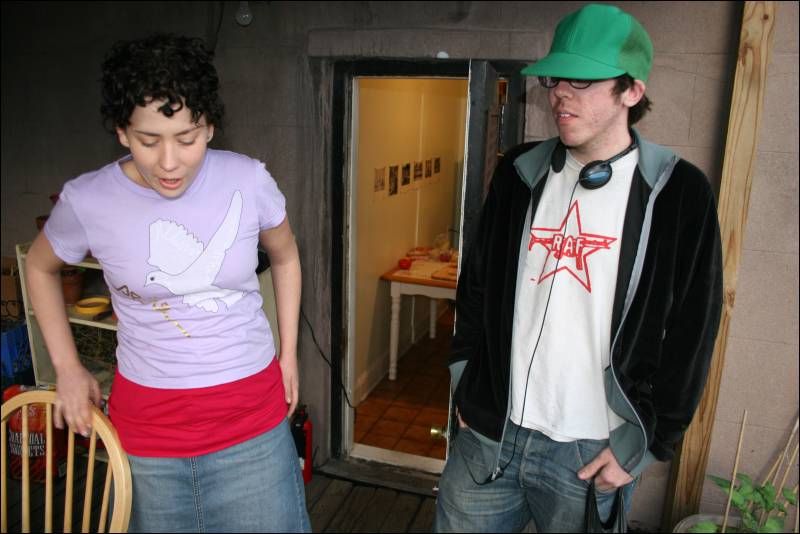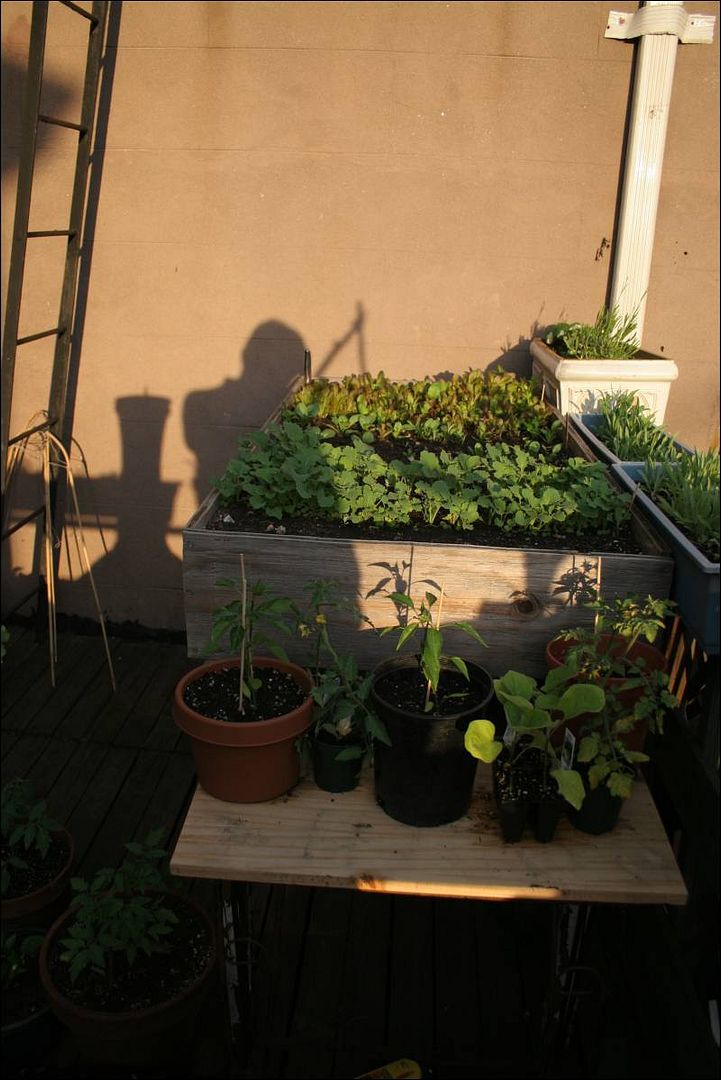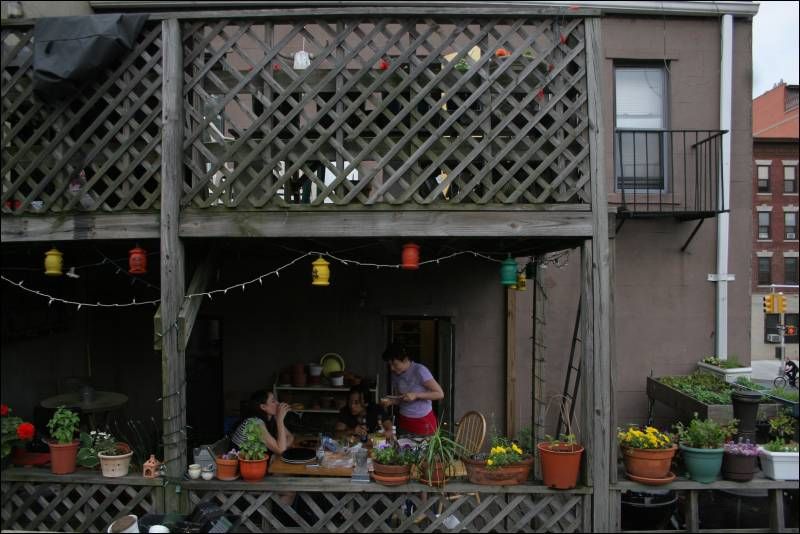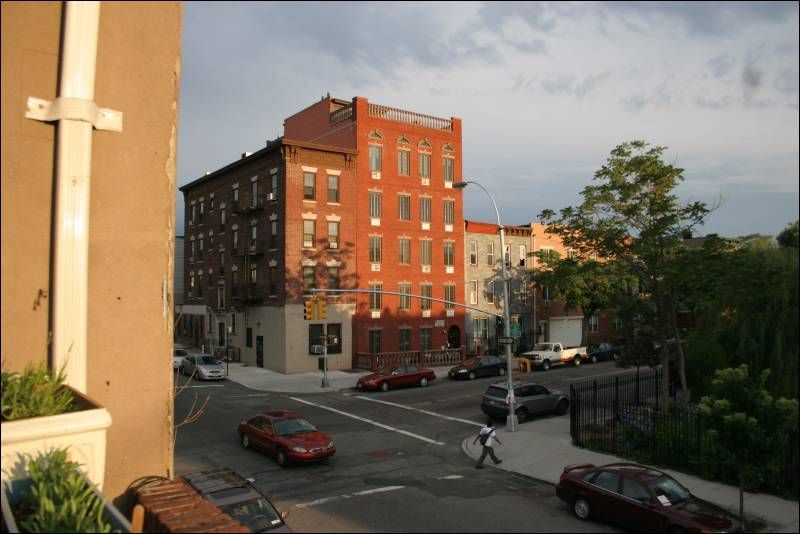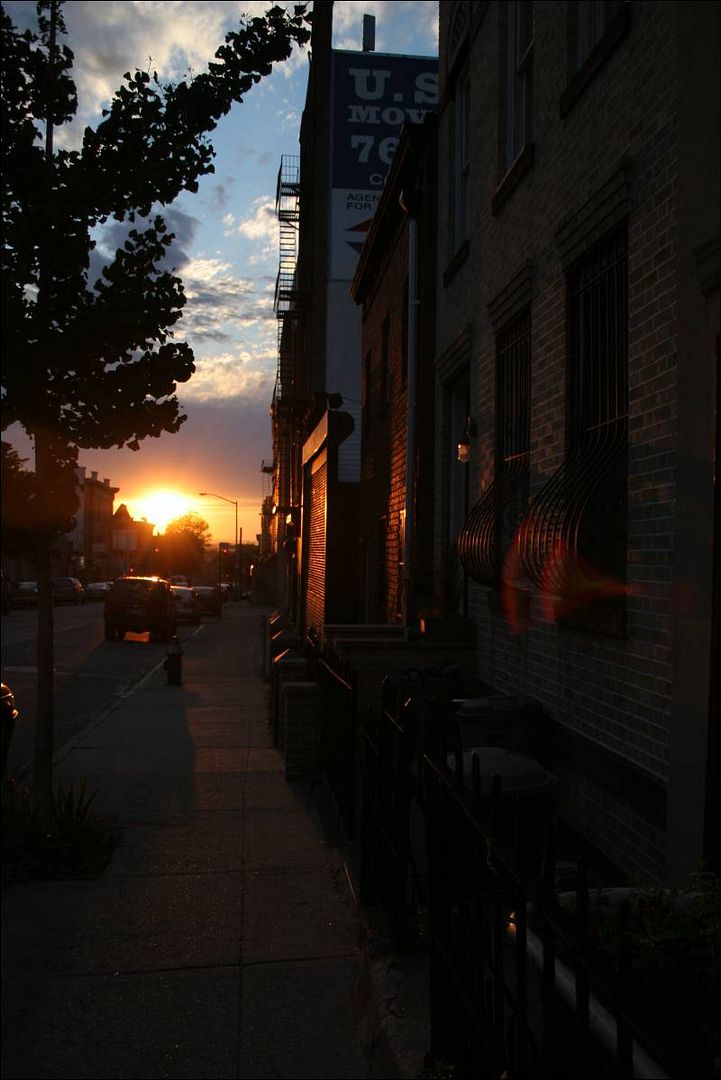 Posted by rxu at 11:06 PM | Comments (0)
N x N
who says there are no lipstick lesbians? (Damien's BBQ Sunday - 67 Ten Eyck, Williamsburg)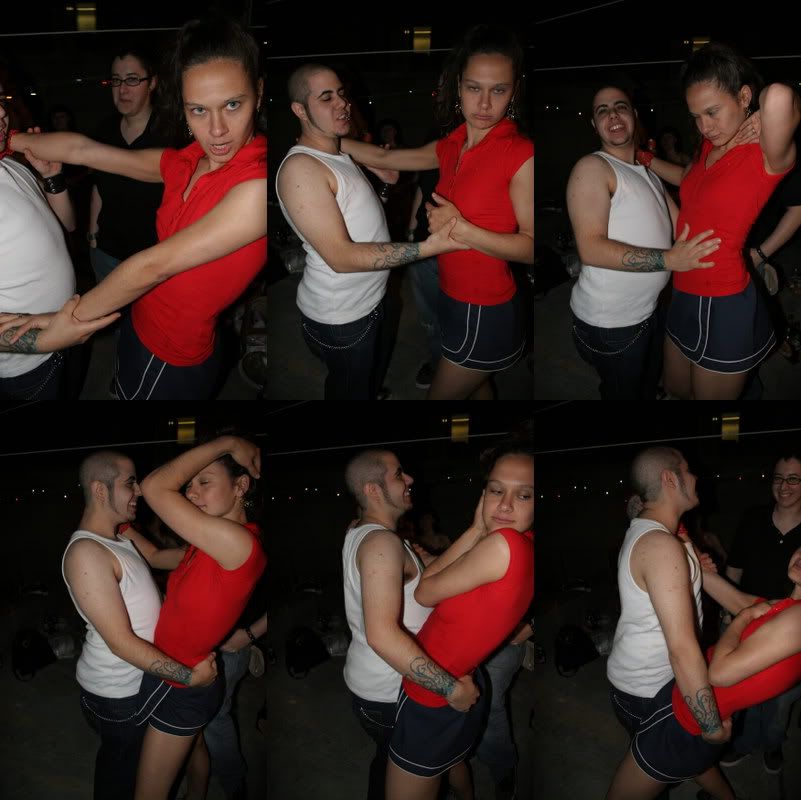 would make nice lesbians (Saturday: John Rivera's birthday, Lower East Side):
Posted by rxu at 12:53 AM | Comments (0)
May 29, 2005
Mao and Lenin @ Red Square
@ a birthday party on the roof of Red Square (250 E Houston):

Debra Mao:

Randy and Vladimir Lenin show solidarity: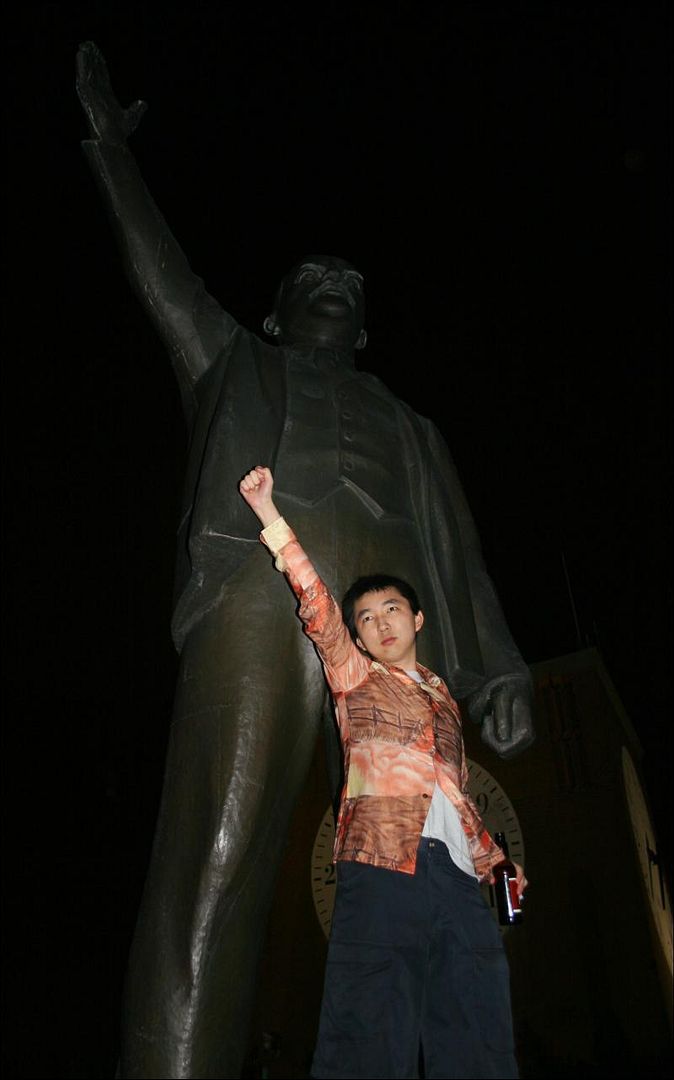 Posted by rxu at 12:38 PM | Comments (0)
rivera prolific
UPDATED: I realized this entry did not make much sense unless I present a photo of Lionel Rivera, Harvard '04: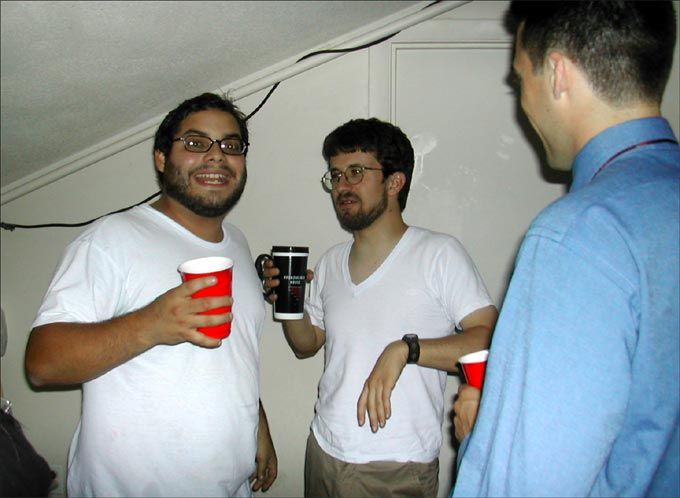 His name is John Rivera - last time I ran into him was at a party in Jersey. He has often been called the life of the party. He does not know Lionel Rivera.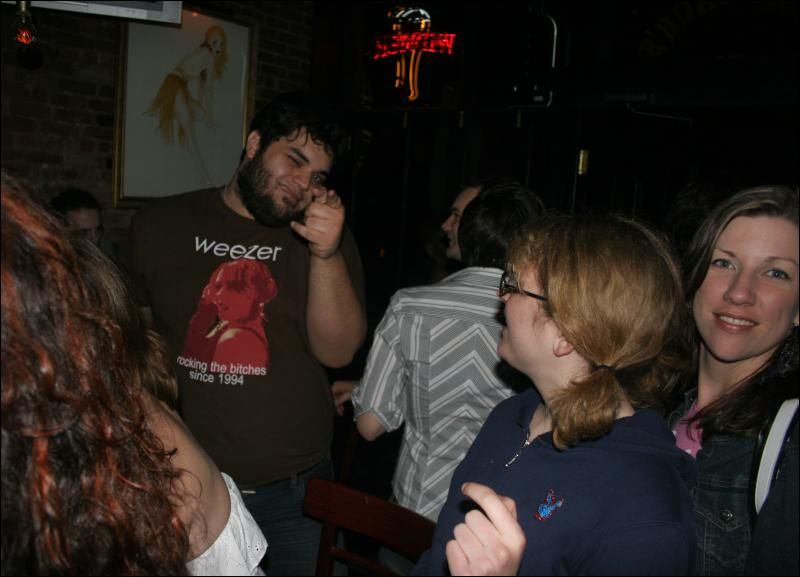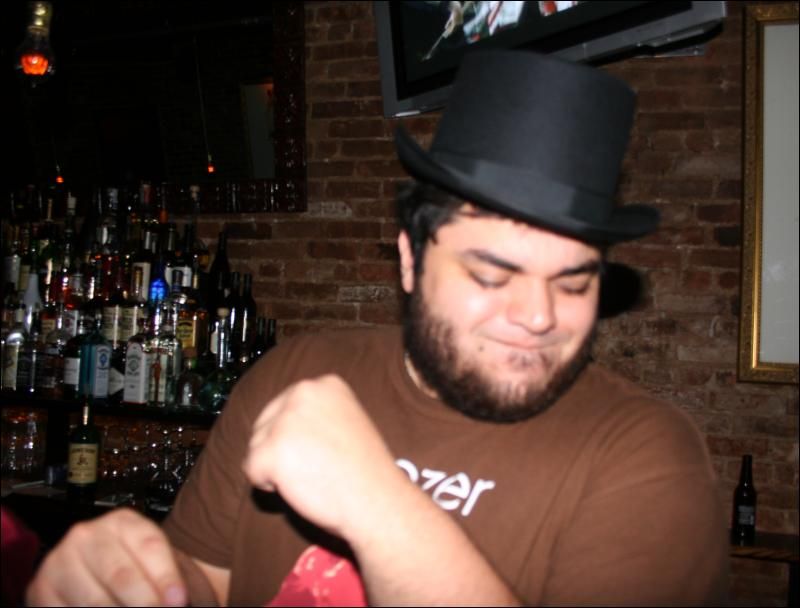 Posted by rxu at 12:15 PM | Comments (0)
May 28, 2005
The Circus is in Town
the police:

the Lieutenant not very amused by several dozen flashes going off (10 from my camera alone):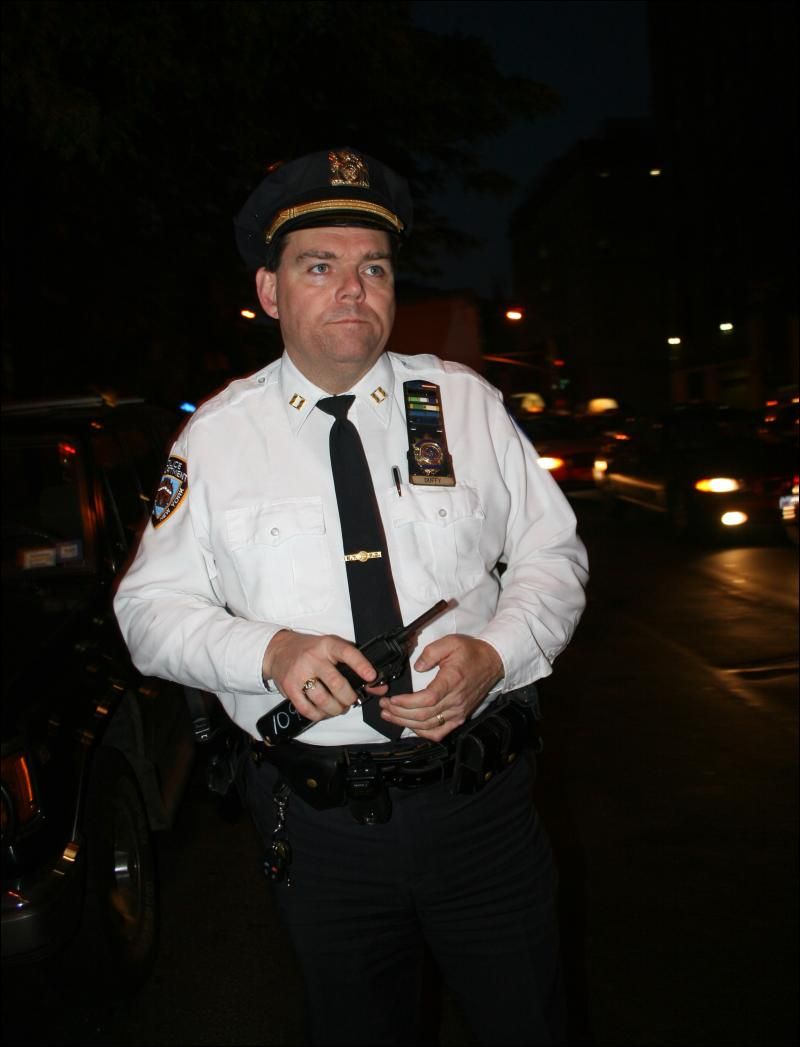 3 lawyers for each person arrested: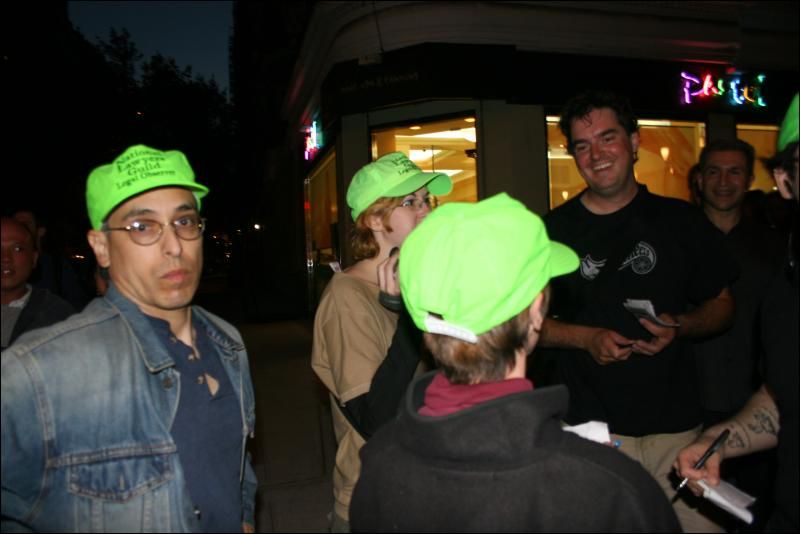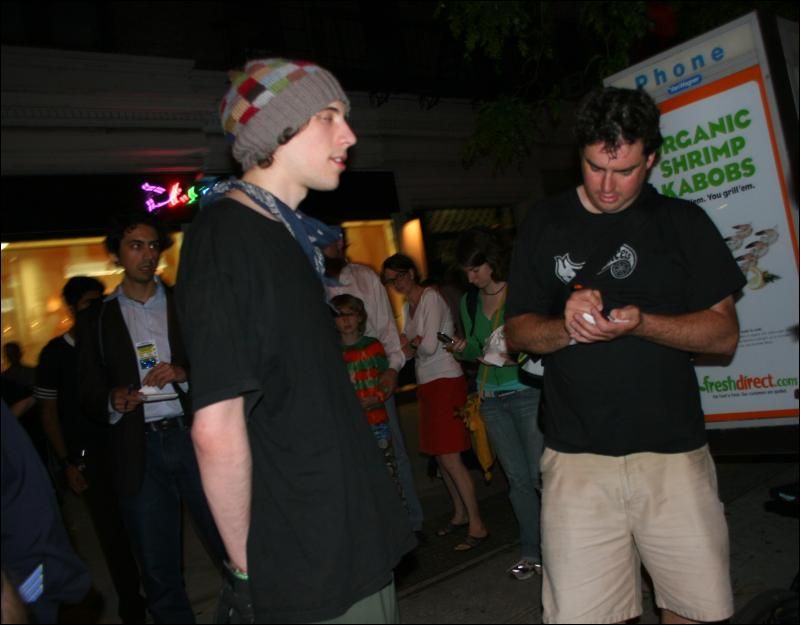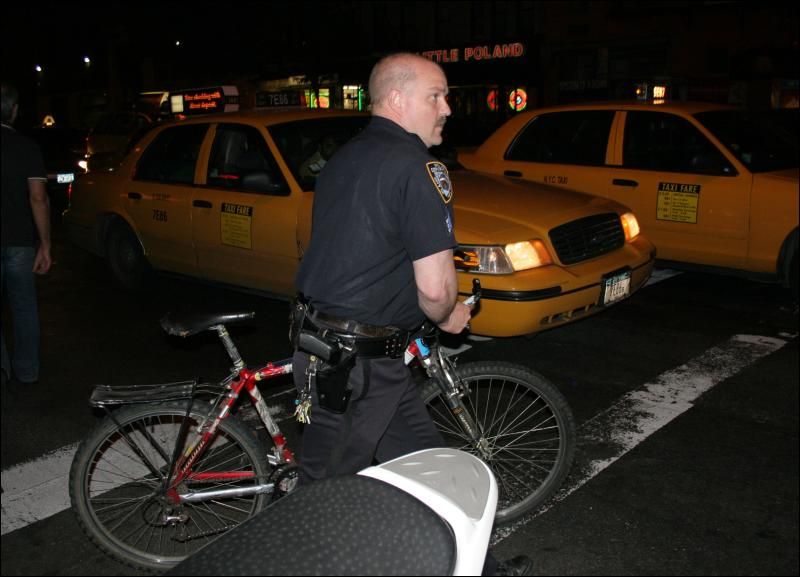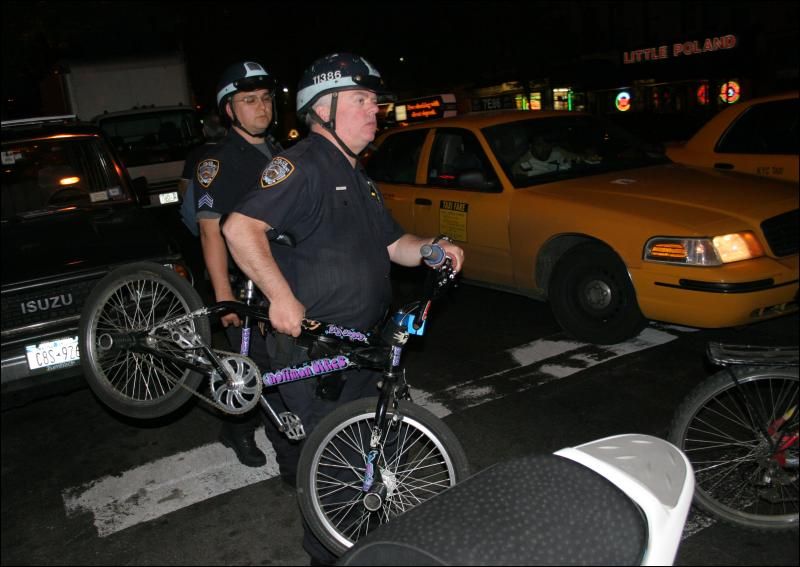 the media follow everyone to the paddywagon: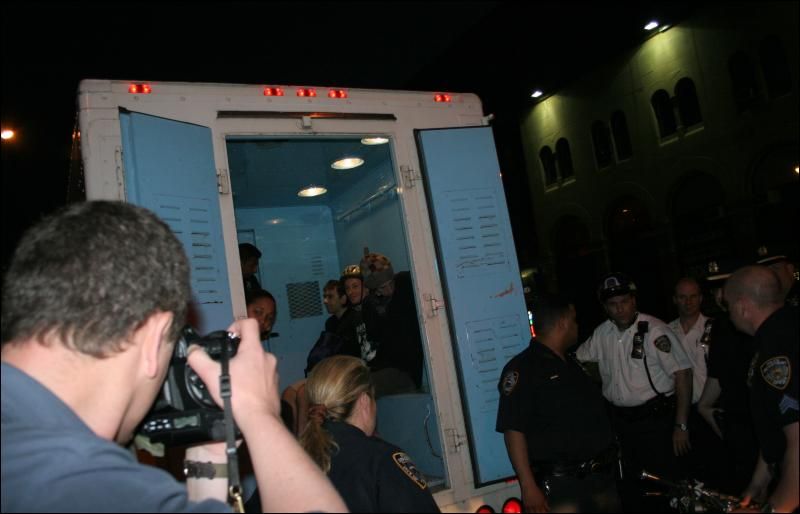 the media's image (our source was the New York Times):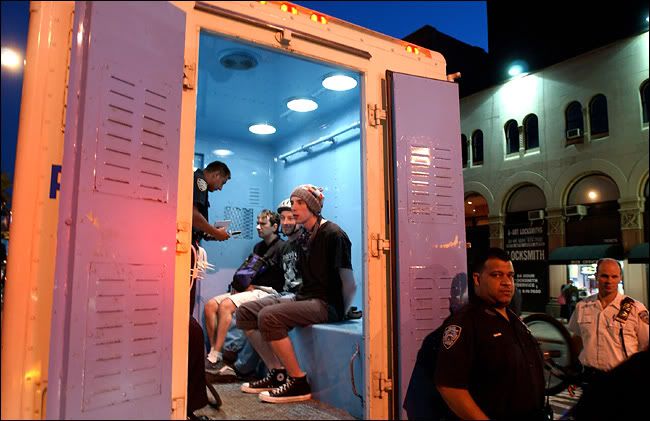 Posted by rxu at 05:21 PM | Comments (0)
May 14, 2005
A query
Place: Unfamiliar Brooklyn roof.
Time: Fine Saturday morning.
Clothes: A random sweater too large to be mine.
What happened?
Posted by rxu at 08:43 AM | Comments (1)
May 13, 2005
Green Day
"Have you ever thought about how ironic it is that you've named yourself after the term that indicates the initiation of a nuclear reaction?"
- my question during Q&A with Critical Mass filmmakers

clicky click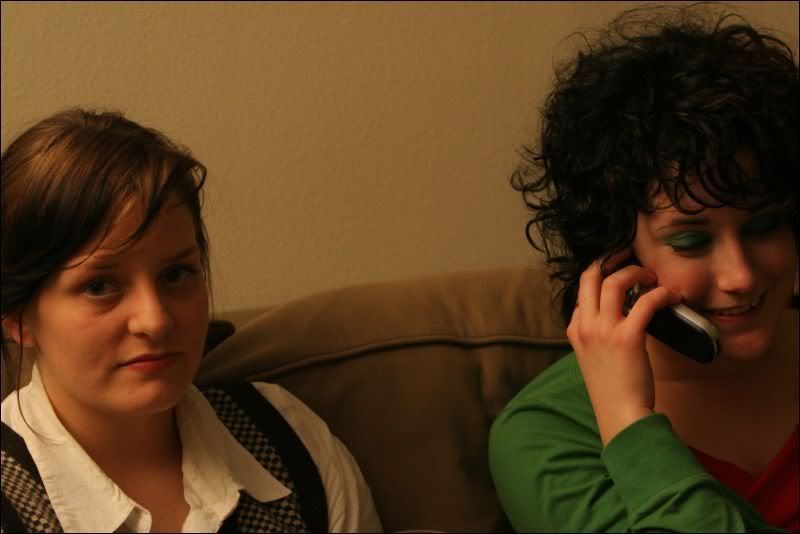 Posted by rxu at 08:44 PM | Comments (0)
I had an incredibly long phone conversation with Jay '04 the other night.
I tried fleshing out my theory of the money particle. Two recent occurances led to the formulation of this theory. First, a few months ago I received my cost of living increase. Second, while waiting for my gyro at a local E. Village joint I read the New Yorker. Specifically, I read its price tag.
I asked myself - how many people, in the Soho offices where I work, actually pay out of pocket for the New Yorker? So what happens when the cost of it goes up? Price, cost of living and compensation increases occur in an inconsistent fashion. But their inconsistency provides a mapping of the distribution of power in a free society (and thus, a free economy).
Do you have the leverage to demand a cost of living increase? Probably not if you're the archetypal factory worker in Michigan.
The ebbs and flows of money in a free economy must therefore reflect the changing distribution of power, given a hollistic enough definition of power (education, information, capital, political influence, etc...) Let's factor in the cultural, so that we can say that a culture has power over you if it can encourage you to say, pay your workers more than the absolute lowest you can get them to work for (the GM of the 60s type deal).
Hmm, I'd better get going... I'll continue this later and I'll throw in a curveball to the conservative economists who I know have a thing to say about what this indicates for tax policy.
I think Jay and I also discussed patent and copyright law... we rationally figured it out. No one in the real world will ever listen, but we did...
Posted by rxu at 05:56 PM | Comments (0)
It's a small world to bike.
Thursday May 12th @ Antology Film Archive - 2nd Ave and 2nd.
Everyone who was anyone was present. I was there. So was my attorney.
So were a few other of the regulars...
Starring:
Leah Rorvig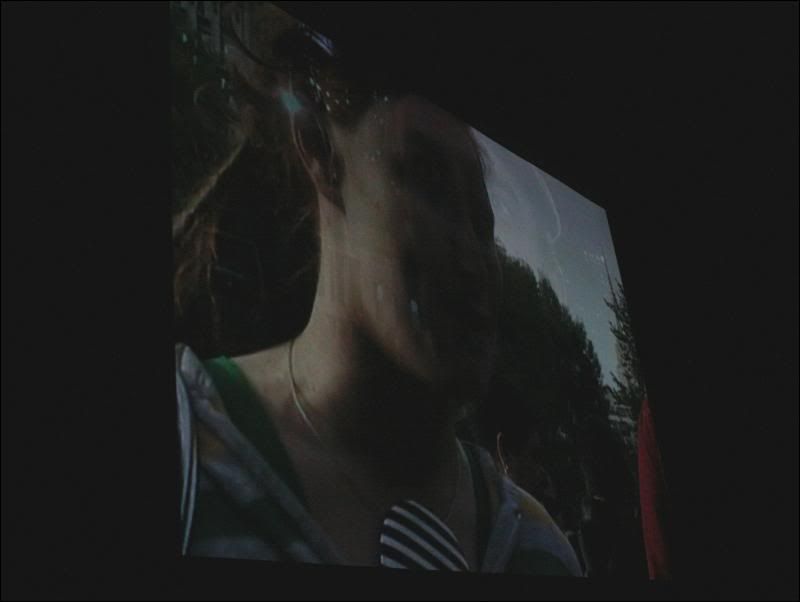 Normal Siegel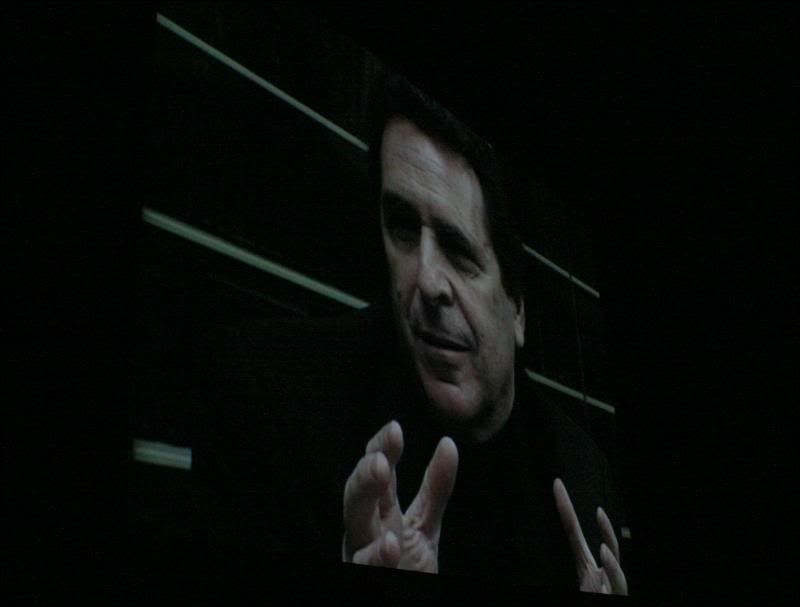 Leah Rorvig feat Angela Coppola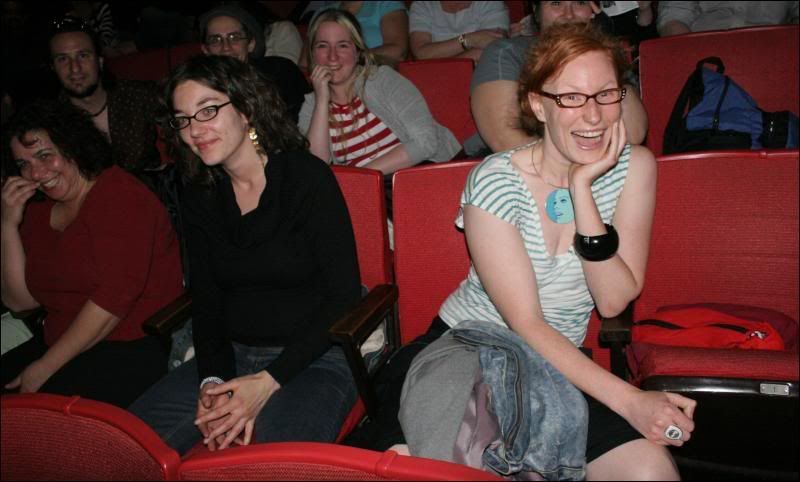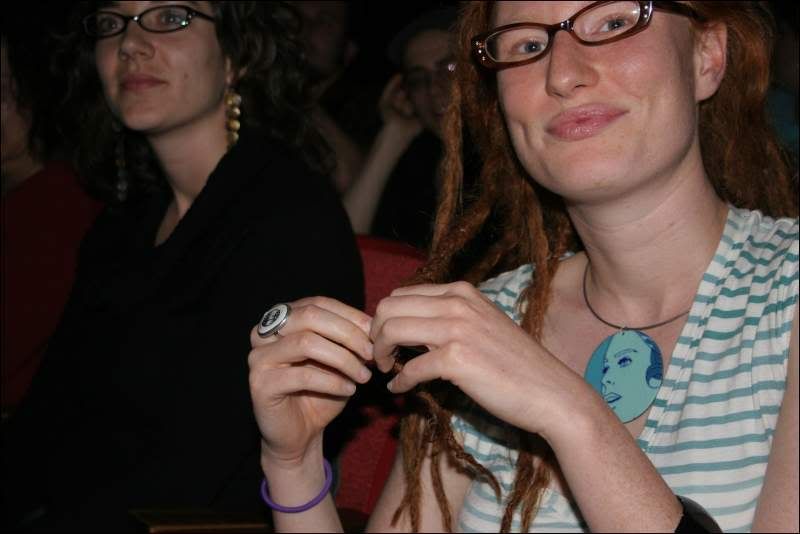 and, The Lawsuit (read carefully)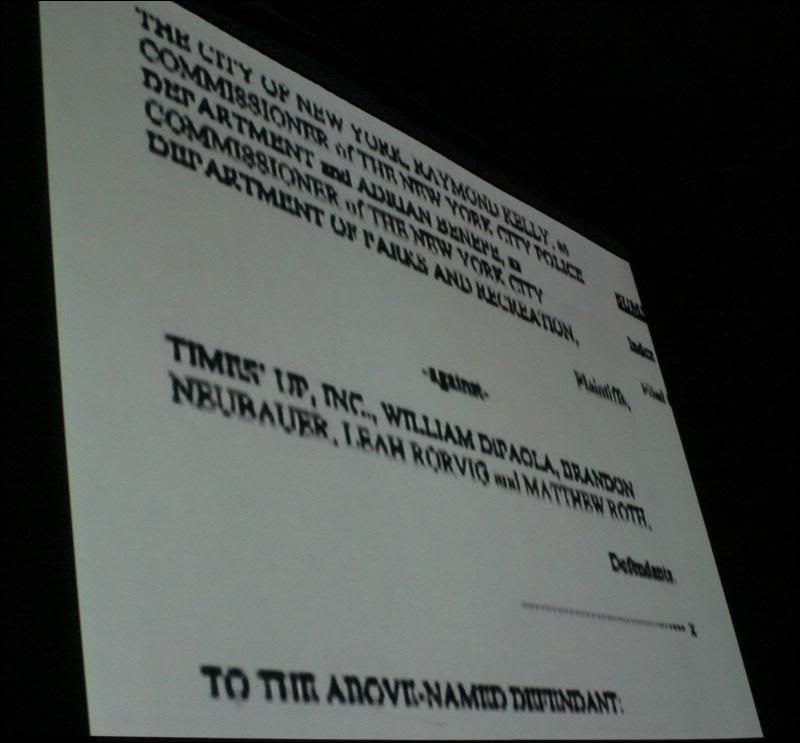 Posted by rxu at 01:42 AM | Comments (0)
Hey Norm!
Normal Siegel for NYC Public Advocate @ the Brazen Head, Brooklyn
feat. Chris Owens, Harvard '81 (Quincy House) and 2006 Congressional candidate
Tuesday, May 10th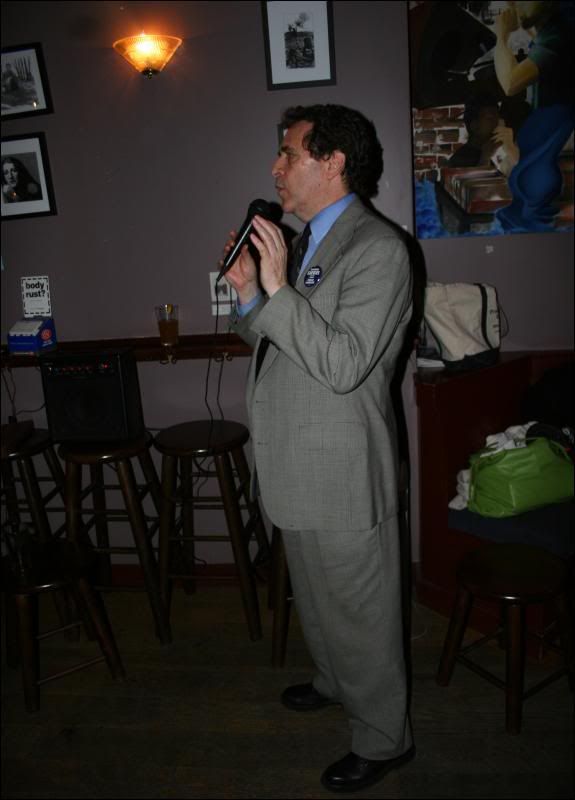 Posted by rxu at 01:37 AM | Comments (0)
My fish...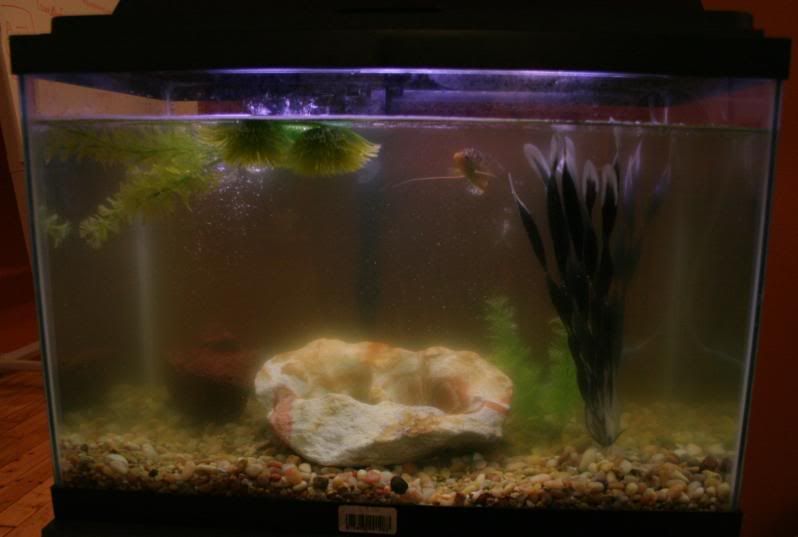 Posted by rxu at 12:18 AM | Comments (0)
May 12, 2005
Wednesday night is pretentious night...
Why don't artists like shutterbugs? Still trying to locate a picture of me, when I was forced to take the stand...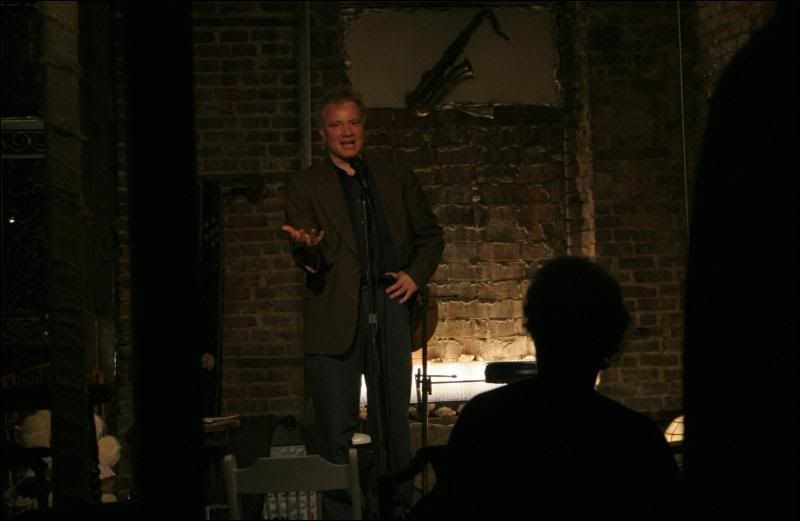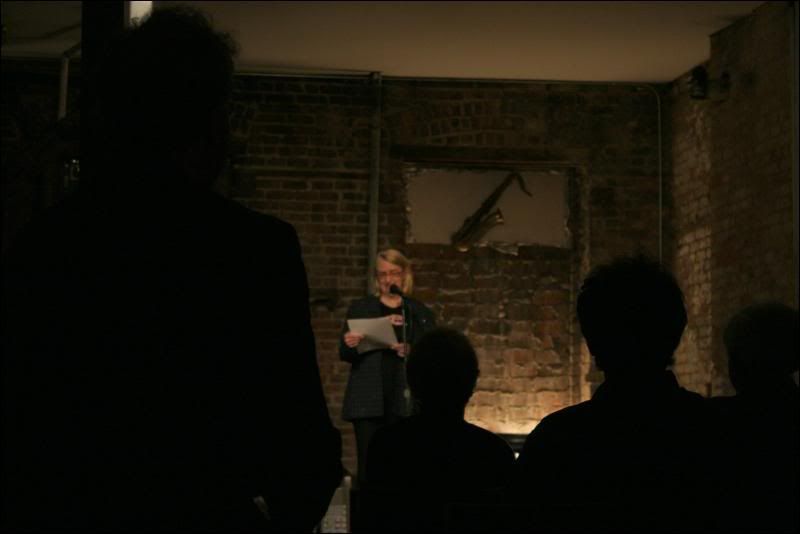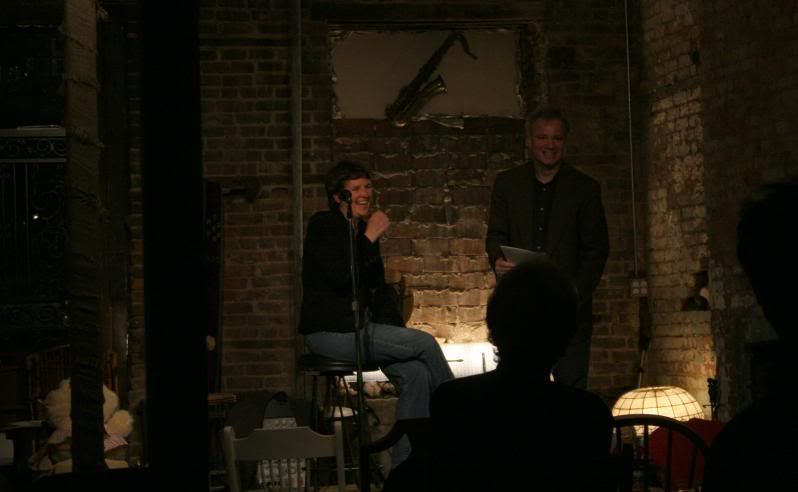 Posted by rxu at 11:28 PM | Comments (0)
Cornacopia of Panorama
It's alright to point [and click]

Was suppose to be part of a panorama, but the angle didn't quite work out right: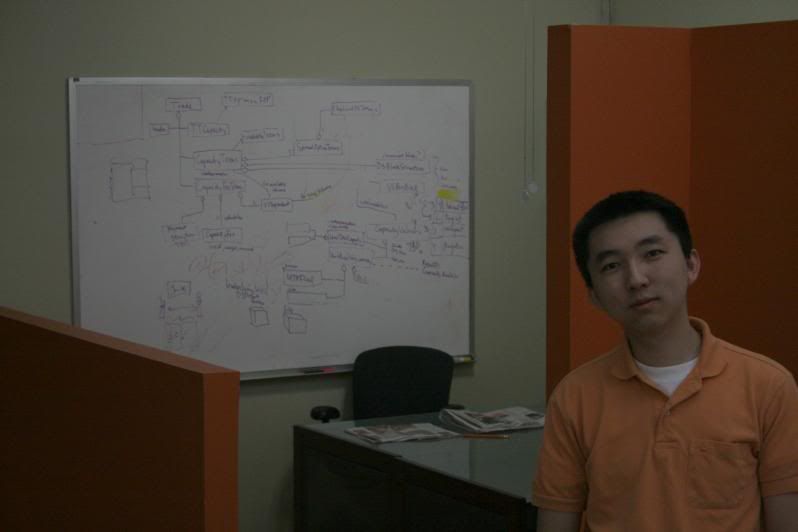 Posted by rxu at 06:28 PM | Comments (0)
When the Levee breaks...
Tueday night @ the Levee (N. 3rd & Berry, Williamsburg)
Jack works off his frustration of not getting his balls into the corner pocket.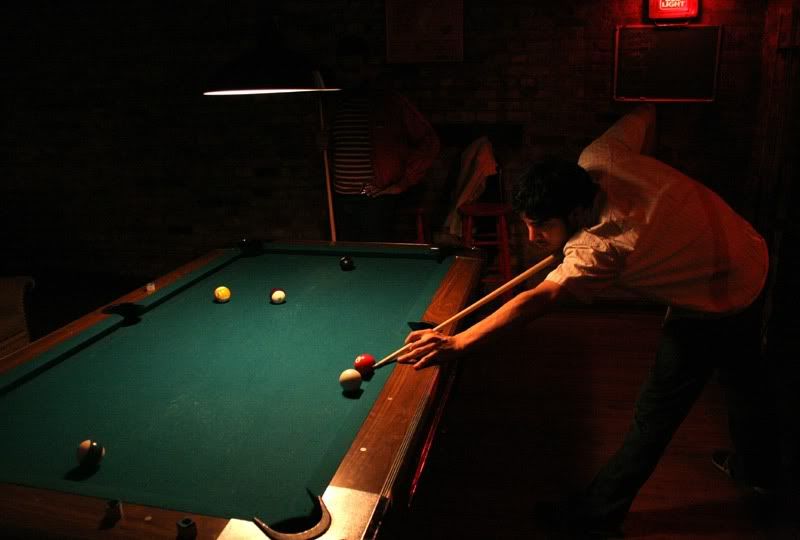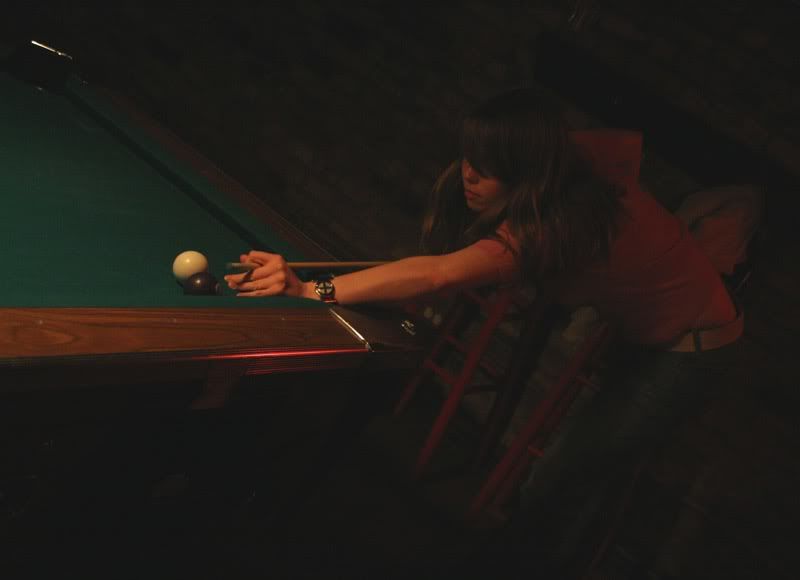 Posted by rxu at 05:53 PM | Comments (0)
Rumors of my demise...
...need to be more greatly exaggerated.
After a period of mourning for my beautiful SXGA+ Thinkpad and all my original photos from this summer, I'm back.
8.2 megapixels and all.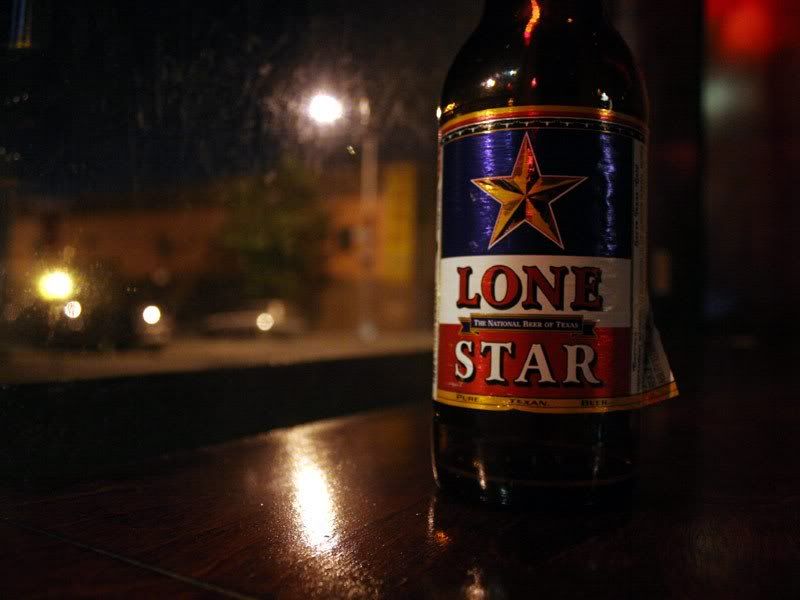 Posted by rxu at 04:56 PM | Comments (0)